| | | |
| --- | --- | --- |
| Melbourne Museum of Printing | Australia's working and teaching museum of typography and printing located at Footscray, Victoria. Specialising in retention of traditional printing, both the equipment and the knowledge. | |
NOTE: ALL TEXT AND PHOTOGRAPHS ARE COPYRIGHT. All intending users please see our copyright notice page.
---
Enlarged Picture from the Museum's TYPESETTINGS GALLERY
WHEN YOU REACH THE BOTTOM OF THIS FILE, YOU CAN CLICK A LINK TO THE NEXT ENLARGEMENT, THEN THE NEXT, FINALLY BACK TO THE FIRST. YOU CAN RETURN FROM ANY ENLARGEMENT BACK TO THE MAIN DOCUMENT OR BACK TO THE GALLERY INDEX.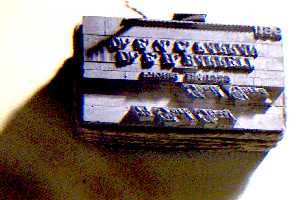 [picture in document]
---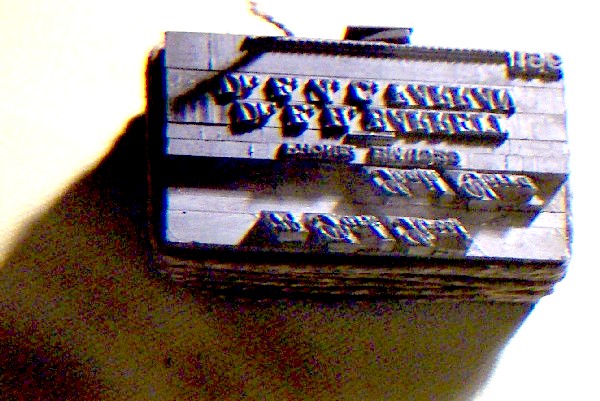 This is an example of a relatively insignificant printing job, a small size business letterhead. There are probably thousands of similar small jobs - business cards, letterheads, etc. - we've not been able to take stock yet.
Although there are so many similar typesettings, each still has significance. In style, there are probably groupings of similar layouts and typefaces. Each printer may have had their own preferences. And in content, the work archived in this Museum reflects the thousands of individual small businesses who were served by the printers represented in the collection.
The job is shown upside down as this is the normal way to read typeset matter. The top two lines are set in a script typeface on the Ludlow system. The rest are set on the Linotype system.
Note the telephone number commencing with BM. In Australia until around 1960, automatic telephone numbers were quoted with an alphabetic prefix of one or two letters. These were converted to numbers by seeing the letters on the dial-plate adjacent to each finger hole. Note also the date line.
---
| | |
| --- | --- |
| | Look up printers' measurements, machinery, materials in our Glossary of Typography. Find the glossary on the MUSEUM'S HOME PAGE (link at top of this page). |
---
---
Return to Top