| | | |
| --- | --- | --- |
| Melbourne Museum of Printing | Australia's working and teaching museum of typography and printing located at Footscray, Victoria. Specialising in retention of traditional printing, both the equipment and the knowledge. | |
NOTE: ALL TEXT AND PHOTOGRAPHS ARE COPYRIGHT. All intending users please see our copyright notice page.
---
Enlarged Picture from the Museum's GALLERY OF STEREOTYPES
WHEN YOU REACH THE BOTTOM OF THIS FILE, YOU CAN CLICK A LINK TO THE NEXT ENLARGEMENT, THEN THE NEXT, FINALLY BACK TO THE FIRST. YOU CAN RETURN FROM ANY ENLARGEMENT BACK TO THE MAIN DOCUMENT OR BACK TO THE GALLERY INDEX.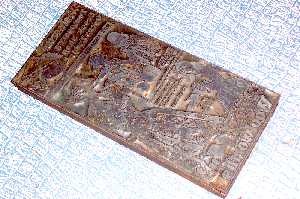 [picture in document]
---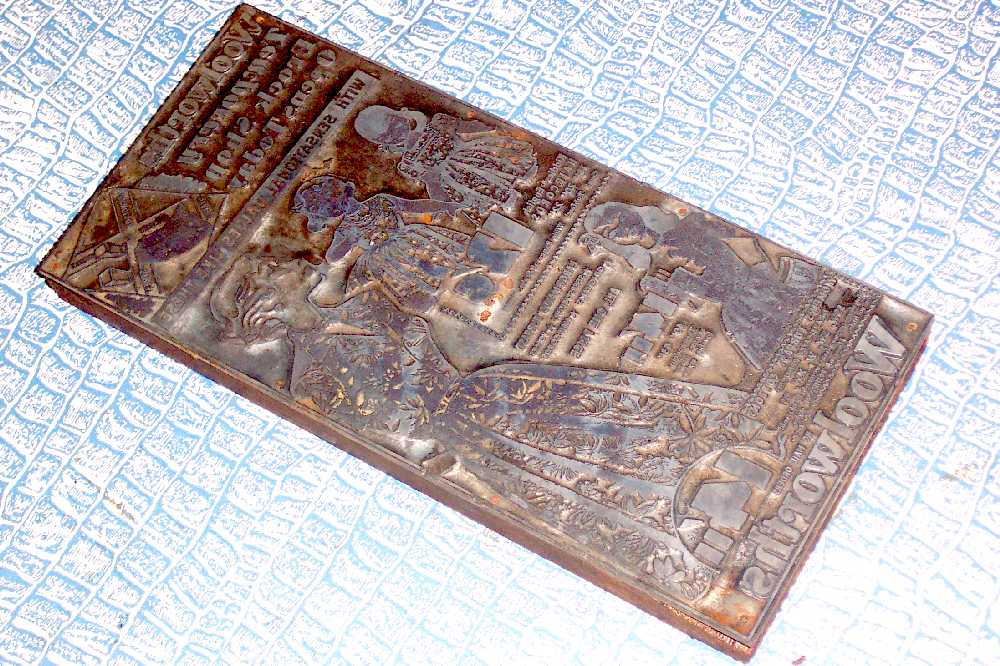 This stereotype of an advertisement would have been circulated to a number of newspapers in the area surrounding the store. Although the store is part of a national chain, this advert relates to a "temporary dress store" in one location.
This particular stereotype was found at the former "Footscray Advertiser" in 2003 during remodelling of the building. The block was found, along with parts of a wrecked printing press, under a concrete slab which was being demolished by jack-hammer.
Despite its decades under concrete the stereotype is still in reasonable condition: notable however was the total loss of the steel pins holding the plate to its block.
This proof of the stereotype was made in the Museum's Access Studio where artists, writers and other interested persons may print anything they wish by traditional methods. Researchers may use the studio to print from typeset material they are researching.
With some effort, a better proof could be obtained.
It is probable that the artist's drawing covered the whole area and included the Woolworth's names, the reversed text, and the large prices such as "14/11". The resulting photoengraved plate was then cut away for addition of the small text in Linotype setting (with the wiggly borders) and three lines of handset (Temporary etc) at the top.
For those not familiar with this kind of pricing, the figure "14/11" means 14 shillings and 11 pence (usually voiced as "14 and 11"). Note the short form of the solidus or shilling symbol.
---
| | |
| --- | --- |
| | Look up printers' measurements, machinery, materials in our Glossary of Typography. Find the glossary on the MUSEUM'S HOME PAGE (link at top of this page). |
---
---
Return to Top