| | | |
| --- | --- | --- |
| Melbourne Museum of Printing | Australia's working and teaching museum of typography and printing located at Footscray, Victoria. Specialising in retention of traditional printing, both the equipment and the knowledge. | |
NOTE: ALL TEXT AND PHOTOGRAPHS ARE COPYRIGHT. All intending users please see our copyright notice page.
---
Enlarged Picture from the Museum's GALLERY OF STEREOTYPES
WHEN YOU REACH THE BOTTOM OF THIS FILE, YOU CAN CLICK A LINK TO THE NEXT ENLARGEMENT, THEN THE NEXT, FINALLY BACK TO THE FIRST. YOU CAN RETURN FROM ANY ENLARGEMENT BACK TO THE MAIN DOCUMENT OR BACK TO THE GALLERY INDEX.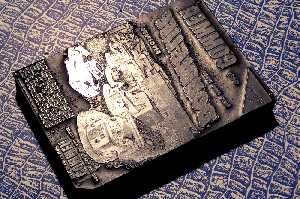 [picture in document]
---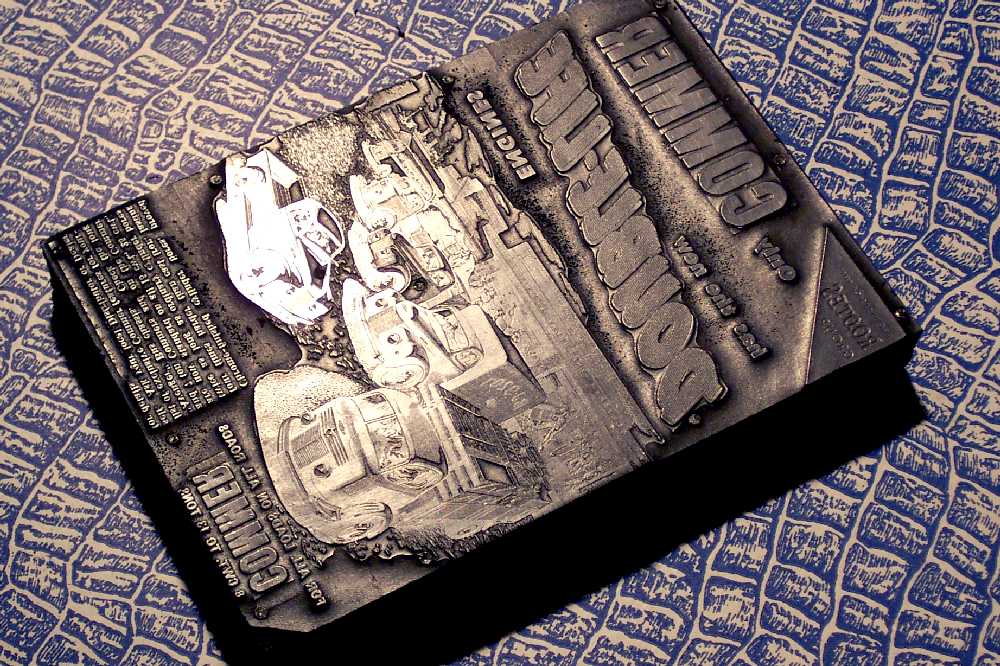 An advertisement extolling the virtues of an improved motor for the range of Commer commercial vehicles.
The original appears to have consisted of line engravings from artist's pen drawings combined with artist-worked text (especially the words in stipple with solid shadow), alongside text composed on the Linotype and headings in handset type.
Stereotypes such as this one were circulated to the newspaper offices for inclusion in the local publication.
This stereotype, along with thousands of others, is available in the Museum's archives for researchers to study and if necessary, print copies from.
---
| | |
| --- | --- |
| | Look up printers' measurements, machinery, materials in our Glossary of Typography. Find the glossary on the MUSEUM'S HOME PAGE (link at top of this page). |
---
---
Return to Top