| | | |
| --- | --- | --- |
| Melbourne Museum of Printing | Australia's working and teaching museum of typography and printing located at Footscray, Victoria. Specialising in retention of traditional printing, both the equipment and the knowledge. | |
NOTE: ALL TEXT AND PHOTOGRAPHS ARE COPYRIGHT. All intending users please see our copyright notice page.
---
Enlarged Picture from the Museum's GALLERY OF FOUNTS
WHEN YOU REACH THE BOTTOM OF THIS FILE, YOU CAN CLICK A LINK BACK TO THE FIRST ENLARGEMENT. YOU CAN RETURN FROM ANY ENLARGEMENT BACK TO THE MAIN DOCUMENT OR BACK TO THE GALLERY INDEX.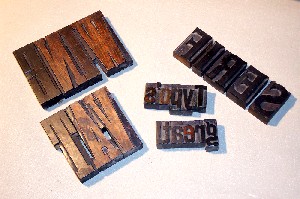 [picture in document]
---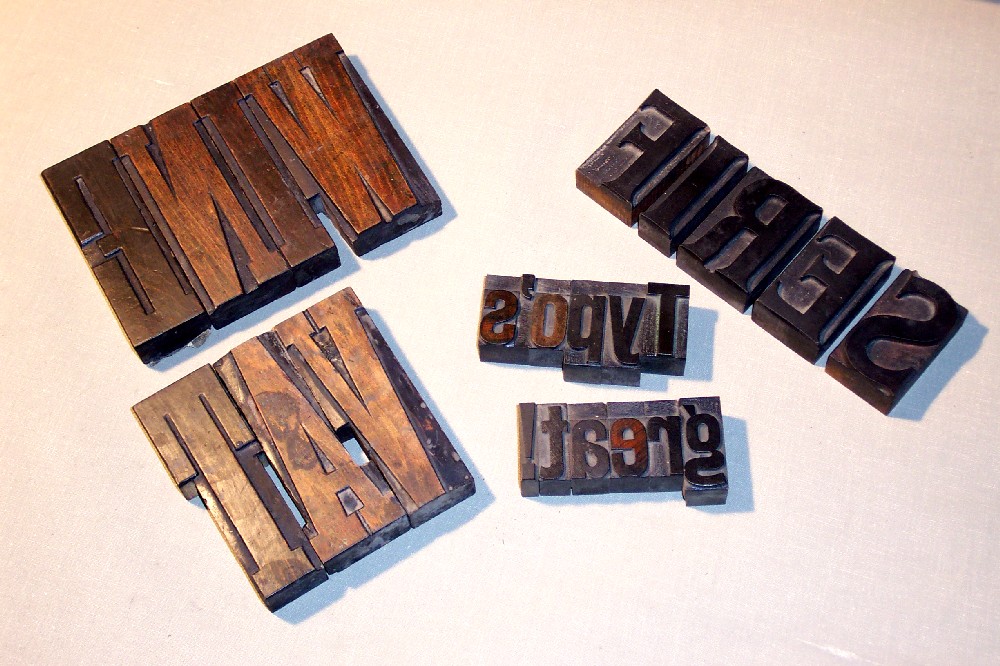 Examples of founts of wooden type.
Some of the letters in the WINE VAT example have been cut away (by the printer, not the manufacturer) to allow kerning. The example has been chosen to show how these cut-outs mesh together as between the V and A and between the A and T. This style with its exaggerated serifs has been associated with so-called Wanted Posters. One of its names is Clarendon and this example is of 30-line size (5 inches).
The Typo's Great! example is sized at 10-line but note that the lower-case descenders are 12-line. The compositor must cut (or find) strips of 2-pica reglet to fill in the space below the non-descending characters. Founts of wood type with lower-case are less common.
Many of our wood type founts are available for use in the Access Studio. Artists, writers and other interested persons can enrol in the Studio program and print anything from a simple sheet of poetry to a complete book.
---
| | |
| --- | --- |
| | Look up printers' measurements, machinery, materials in our Glossary of Typography. Find the glossary on the MUSEUM'S HOME PAGE (link at top of this page). |
---
---
Return to Top