| | | |
| --- | --- | --- |
| Melbourne Museum of Printing | Australia's working and teaching museum of typography and printing located at Footscray, Victoria. Specialising in retention of traditional printing, both the equipment and the knowledge. | |
NOTE: ALL TEXT AND PHOTOGRAPHS ARE COPYRIGHT. All intending users please see our copyright notice page.
---
Enlarged Picture from the Museum's GALLERY OF FOUNTS
WHEN YOU REACH THE BOTTOM OF THIS FILE, YOU CAN CLICK A LINK TO THE NEXT ENLARGEMENT, THEN THE NEXT, FINALLY BACK TO THE FIRST. YOU CAN RETURN FROM ANY ENLARGEMENT BACK TO THE MAIN DOCUMENT OR BACK TO THE GALLERY INDEX.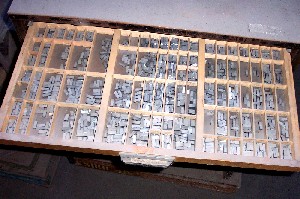 [picture in document]
---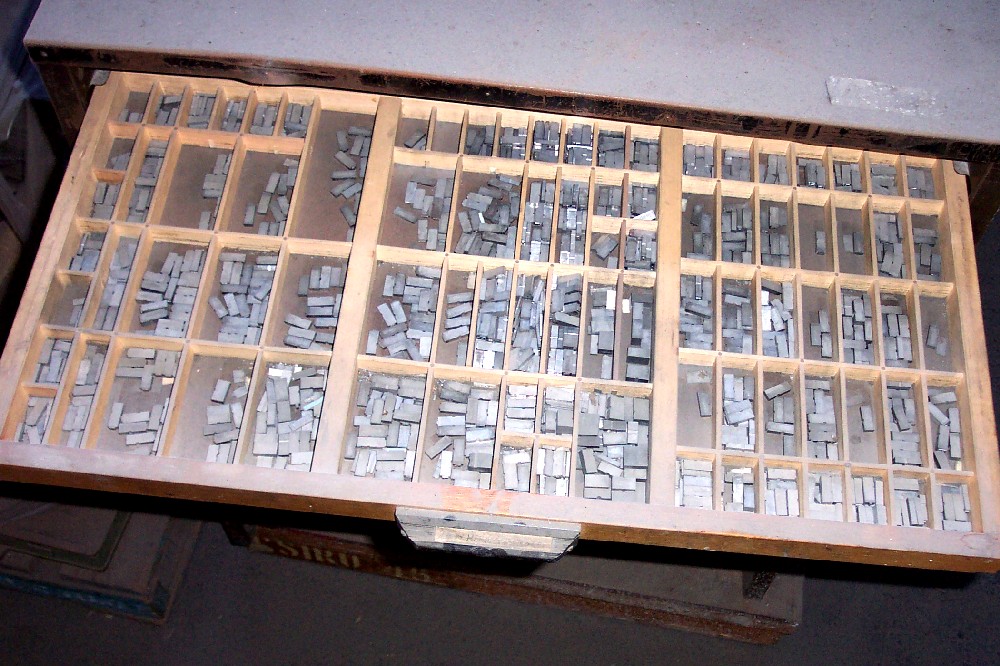 The typecase is the most common storage for a fount of handset type, because it is available instantly for typesetting. Just pull the case partway out of its cabinet, or place it on top, and the full range of characters is accessible.
This is a very common typecase layout. It is a combination case, providing for capitals and lower case as well as punctuation etc.. It is often called a Californian typecase or a jobbing typecase, as distinct from a pair of typecases. Where only a modest quantity of type is required, having the whole fount in one case is very convenient. The right-hand third of the case carries the upper-case characters and the rest is the equivalent of the traditional lower case.
---
| | |
| --- | --- |
| | Look up printers' measurements, machinery, materials in our Glossary of Typography. Find the glossary on the MUSEUM'S HOME PAGE (link at top of this page). |
---
---
Return to Top