| | | |
| --- | --- | --- |
| Melbourne Museum of Printing | Australia's working and teaching museum of typography and printing located at Footscray, Victoria. Specialising in retention of traditional printing, both the equipment and the knowledge. | |
NOTE: ALL TEXT AND PHOTOGRAPHS ARE COPYRIGHT. All intending users please see our copyright notice page.
---
Enlarged Picture from the Museum's GALLERY OF FOUNTS
WHEN YOU REACH THE BOTTOM OF THIS FILE, YOU CAN CLICK A LINK TO THE NEXT ENLARGEMENT, THEN THE NEXT, FINALLY BACK TO THE FIRST. YOU CAN RETURN FROM ANY ENLARGEMENT BACK TO THE MAIN DOCUMENT OR BACK TO THE GALLERY INDEX.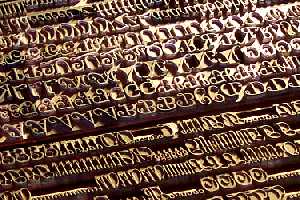 [picture in document]
---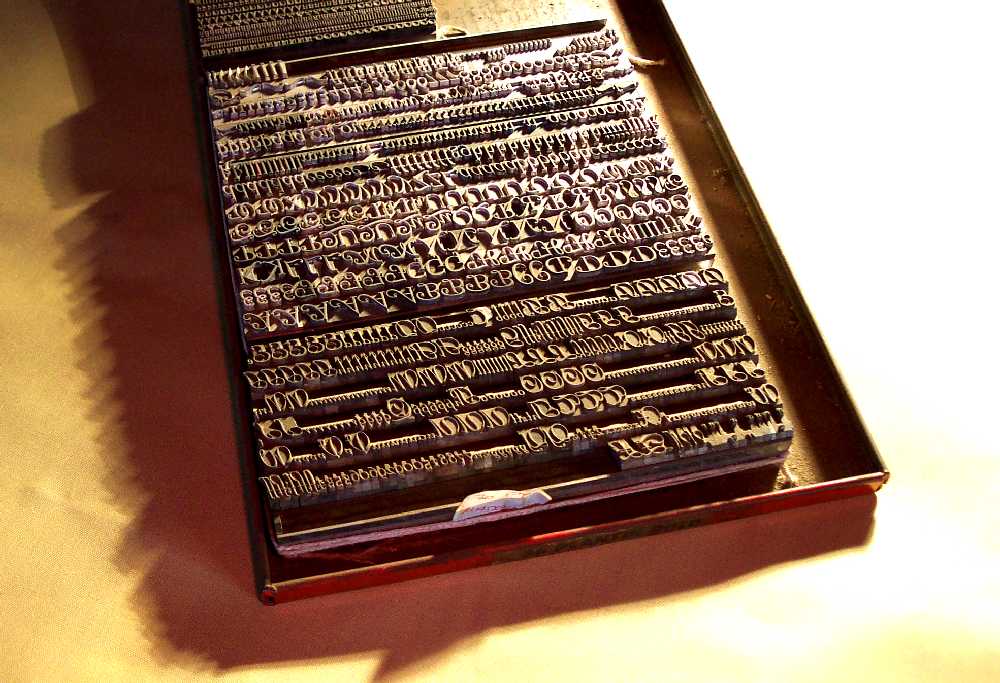 Founts that are less likely to be used are sometimes stored on a galley to save space. The galley is a tray of metal (usually steel) which can be densely packed and densely stored in a galley rack.
In the Museum, many founts were acquired without their typecases and these, numbering a thousand or so, are stored in galleys in racks. Where possible, the original typecase label has been attached to the galley.
A lot of work is needed now to take stock of these and try to work out which fount came from which printer. Interesting work for a volunteer team.
However these founts, like most of the collection, are in jeopardy of being disposed of if we lose our storage facilities due to lack of funds. It's enigmatic, because in the long run our cashflow will be enough to pay the rent on the store.
---
| | |
| --- | --- |
| | Look up printers' measurements, machinery, materials in our Glossary of Typography. Find the glossary on the MUSEUM'S HOME PAGE (link at top of this page). |
---
---
Return to Top