| | | |
| --- | --- | --- |
| Melbourne Museum of Printing | Australia's working and teaching museum of typography and printing located at Footscray, Victoria. Specialising in retention of traditional printing, both the equipment and the knowledge. | |
NOTE: ALL TEXT AND PHOTOGRAPHS ARE COPYRIGHT. All intending users please see our copyright notice page.
---
Enlarged Picture from the Museum's ENGRAVINGS GALLERY
WHEN YOU REACH THE BOTTOM OF THIS FILE, YOU CAN CLICK A LINK TO THE NEXT ENLARGEMENT, THEN THE NEXT, FINALLY BACK TO THE FIRST. YOU CAN RETURN FROM ANY ENLARGEMENT BACK TO THE MAIN DOCUMENT OR BACK TO THE GALLERY INDEX.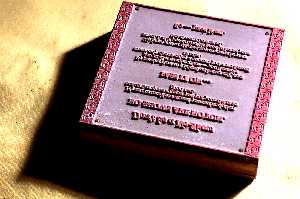 [picture in document]
---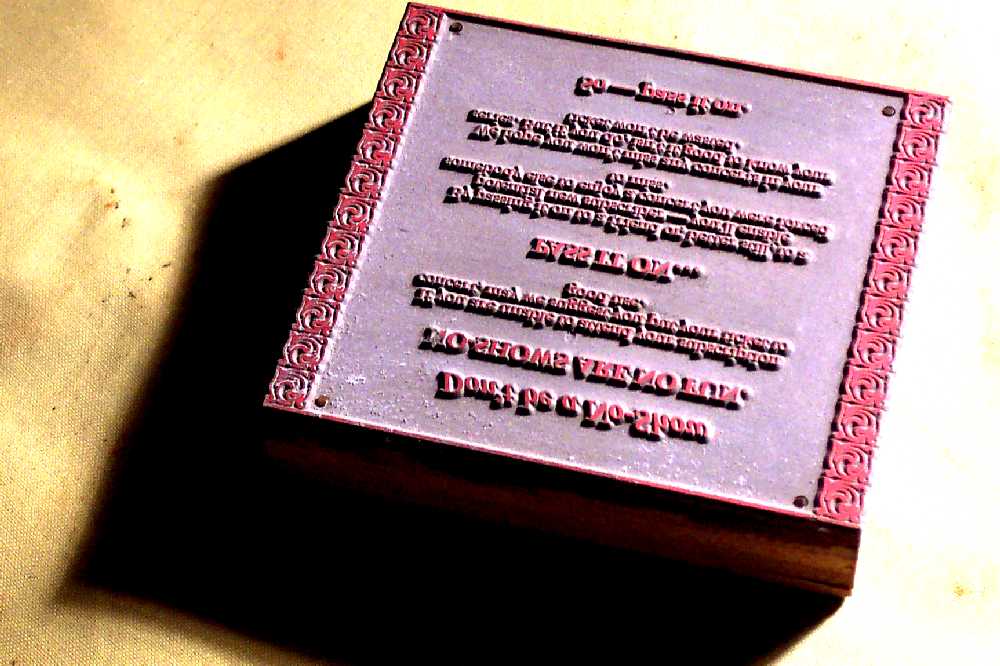 This block is classed as a line engraving. It would have been photographed from some typesetting, possibly produced on a phototypesetter. This enabled a purely letterpress printing house to print work from the newer composing systems.
A line engraving differs from half-tone in that there are no grey tones, so the work is not screened. This particular job may have been phototypeset because the client needed the ornamental border which may have been unavailable in hand-set or hot-metal typesetting.
It is a good example of ephemera, or throw-away printed works. It appears to be an advice to patrons of a theatre company.
Why is it shown upside down? It is normal to look at a typesetting this way. Type is inevitably reverse-reading (back-to-front). If it is viewed upside-down and back-to-front, the words run left-to-right, as we are used to seeing them, making it easier to read and recognise errors.
This engraving, along with thousands of others, is available in the Museum's archives for researchers to study and if necessary, print copies from.
---
| | |
| --- | --- |
| | Look up printers' measurements, machinery, materials in our Glossary of Typography. Find the glossary on the MUSEUM'S HOME PAGE (link at top of this page). |
---
---
Return to Top