| | | |
| --- | --- | --- |
| Melbourne Museum of Printing | Australia's working and teaching museum of typography and printing located at Footscray, Victoria. Specialising in retention of traditional printing, both the equipment and the knowledge. | |
NOTE: ALL TEXT AND PHOTOGRAPHS ARE COPYRIGHT. All intending users please see our copyright notice page.
---
Enlarged Picture from the Museum's DOCUMENTS GALLERY
WHEN YOU REACH THE BOTTOM OF THIS FILE, YOU CAN CLICK A LINK TO THE NEXT ENLARGEMENT, THEN THE NEXT, FINALLY BACK TO THE FIRST. YOU CAN RETURN FROM ANY ENLARGEMENT BACK TO THE MAIN DOCUMENT OR BACK TO THE GALLERY INDEX.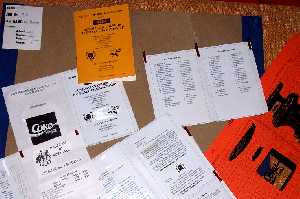 [picture in document]
---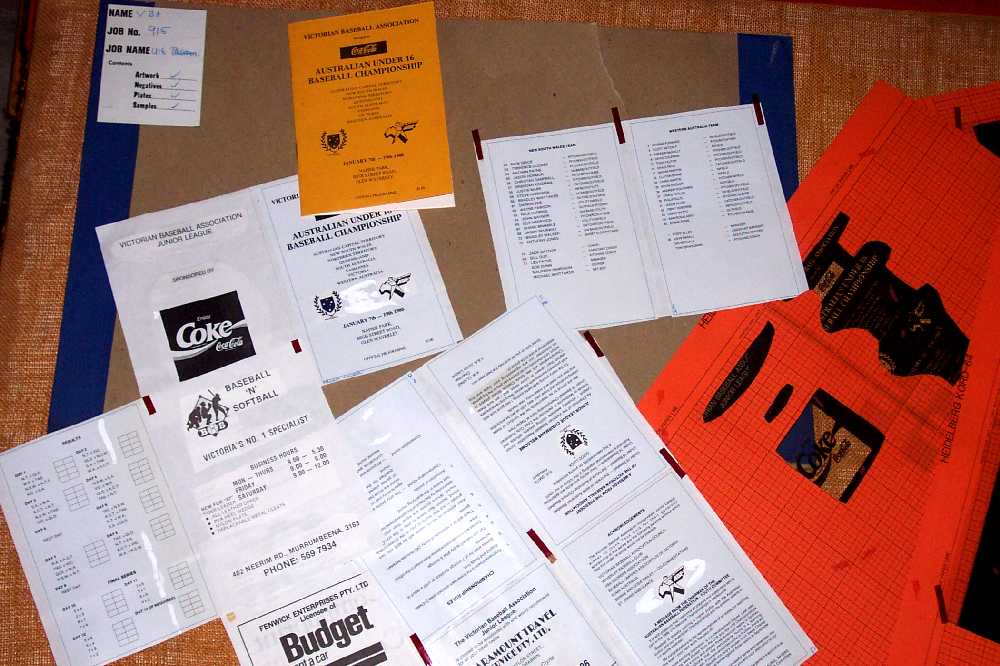 This large job bag, or negative file, carries the computer-generated page artwork, the negatives and a copy of the finished booklet.
The artwork pages are taped together to make up an imposed sheet, but most of the tape has become unstuck.
Similarly, most of the negatives have come unstuck from their orange layout sheets. Should these be restored? A perennial question for museums to ponder.
The Museum has thousands of negative files from printers around Melbourne, and many offset plates as well. Most of these will have to be disposed of if no help is forthcoming.
Researchers who are interested, or have a potential interest, in any of the Museum's archival artefacts and documents are welcome to contact the Museum to state their interest (without obligation).
---
| | |
| --- | --- |
| | Look up printers' measurements, machinery, materials in our Glossary of Typography. Find the glossary on the MUSEUM'S HOME PAGE (link at top of this page). |
---
---
Return to Top