| | | |
| --- | --- | --- |
| Melbourne Museum of Printing | Australia's working and teaching museum of typography and printing located at Footscray, Victoria. Specialising in retention of traditional printing, both the equipment and the knowledge. | |
NOTE: ALL TEXT AND PHOTOGRAPHS ARE COPYRIGHT. All intending users please see our copyright notice page.
---
Enlarged Picture from the Museum's JUNE 2003 PICTORIAL
WHEN YOU REACH THE BOTTOM OF THIS FILE, YOU CAN CLICK A LINK TO THE NEXT ENLARGEMENT, THEN THE NEXT, FINALLY BACK TO THE FIRST. YOU CAN RETURN FROM ANY ENLARGEMENT BACK TO THE MAIN DOCUMENT OR BACK TO THE DOCUMENT INDEX.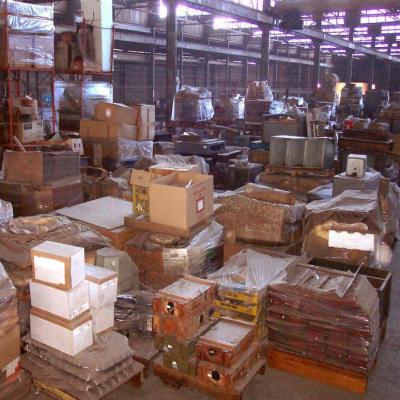 [picture in document]
---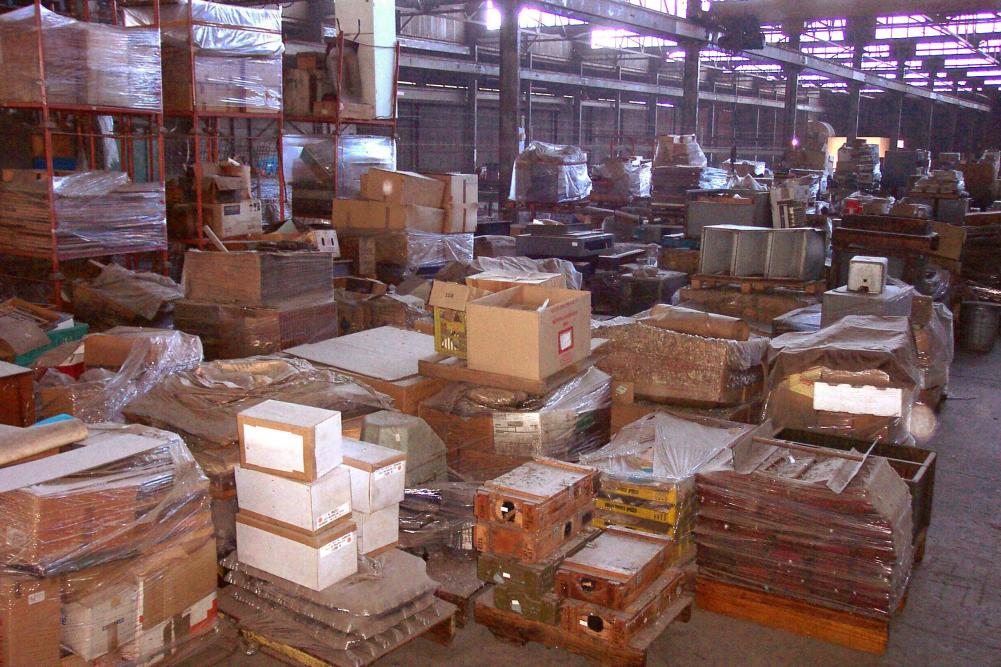 A view of part of one of our three stores. Boxes on pallets contain artefacts and documents relating to the printing industry as well as vital spare parts and materials.
Also visible are numerous items of equipment, some in less-than-perfect condition due to repeated moves, including a process camera, galley racks, typecases, stone tables etc..
Since packing them up and moving in 1999, most of these have not been examined or catalogued due to lack of resources and cramped conditions.
If they don't get taken to the tip these artefacts will be of great value to researchers, as they represent the work of many printing firms in Melbourne and further afield, over the mid to late 20th Century.
The Museum is of course hoping to find a supporter who will enable us to pay rent on the store and avoid this catastrophe.
Size is important: we have the world's largest and most comprehensive collection of printing artefacts and machinery. This is a burden when it comes to paying the rent, even though it is what makes the Melbourne Museum of Printing unique.
The tragedy is, if it is lost, that with a few years of full operation (due to start late in 2003) we would be able to pay the full rent. Nothing would need to be lost, provided we can get help for those in-between years.
---
| | |
| --- | --- |
| | Look up printers' measurements, machinery, materials in our Glossary of Typography. Find the glossary on the MUSEUM'S HOME PAGE (link at top of this page). |
---
---
---
Return to Top