| | | |
| --- | --- | --- |
| Melbourne Museum of Printing | Australia's working and teaching museum of typography and printing located at Footscray, Victoria. Specialising in retention of traditional printing, both the equipment and the knowledge. | |
NOTE: ALL TEXT AND PHOTOGRAPHS ARE COPYRIGHT. All intending users please see our copyright notice page.
---
Enlarged Picture from the Museum's MAY 2003 PICTORIAL
WHEN YOU REACH THE BOTTOM OF THIS FILE, YOU CAN CLICK A LINK TO THE NEXT ENLARGEMENT, THEN THE NEXT, FINALLY BACK TO THE FIRST. YOU CAN RETURN FROM ANY ENLARGEMENT BACK TO THE MAIN DOCUMENT OR BACK TO THE DOCUMENT INDEX.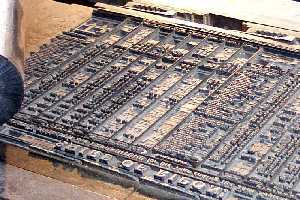 [picture in document]
---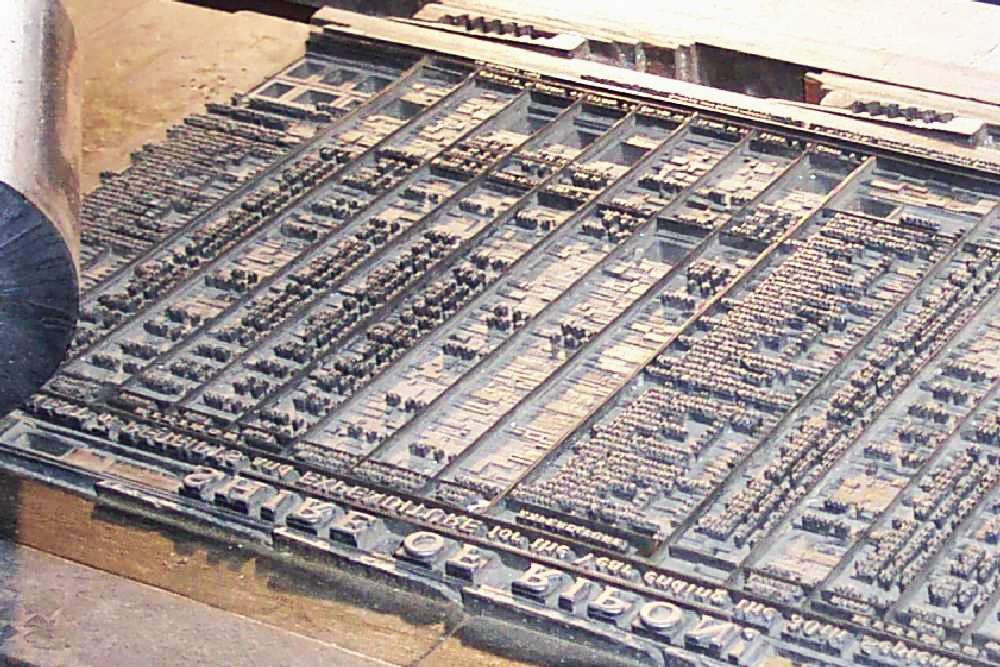 Riponshire Advocate was the local newspaper and general printer in the town of Beaufort, Victoria. They closed in the early 1980's and a number of their artefacts and type founts were purchased for the Museum.
This is one of two typeset formes of note. It is a page from the annual report of the local shire. The top line shows the date as 1953, but it is likely that the typesetting had been in use for some years, with the details changed each year.
Unfortunately the other one is in a box, somewhere in a store and cannot be located right now.
Loss of such beautiful artefacts, the handiwork of craftsmen probably long since gone, would be a tragedy, but there is a great risk of that if the Museum is unable to gain sponsorship or other assistance with rental on the store.
---
| | |
| --- | --- |
| | Look up printers' measurements, machinery, materials in our Glossary of Typography. Find the glossary on the MUSEUM'S HOME PAGE (link at top of this page). |
---
---
---
Return to Top