! www.vicnet.net.au/~mmop/download/monoph2p.htm =============================>
| | | |
| --- | --- | --- |
| Melbourne Museum of Printing | Australia's working and teaching museum of typography and printing located at Footscray, Victoria. Specialising in retention of traditional printing, both the equipment and the knowledge. | |
NOTE: ALL TEXT AND PHOTOGRAPHS ARE COPYRIGHT. All intending users please see our copyright notice page.
---
Enlarged Picture from the Museum's PICTORIAL 2001
WHEN YOU REACH THE BOTTOM OF THIS FILE, YOU CAN CLICK A LINK TO THE NEXT ENLARGEMENT, THEN THE NEXT, FINALLY BACK TO THE FIRST. YOU CAN RETURN FROM ANY ENLARGEMENT BACK TO THE MAIN DOCUMENT OR BACK TO THE DOCUMENT INDEX.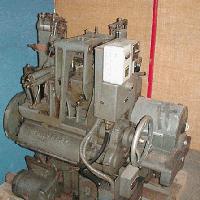 [picture in document]
---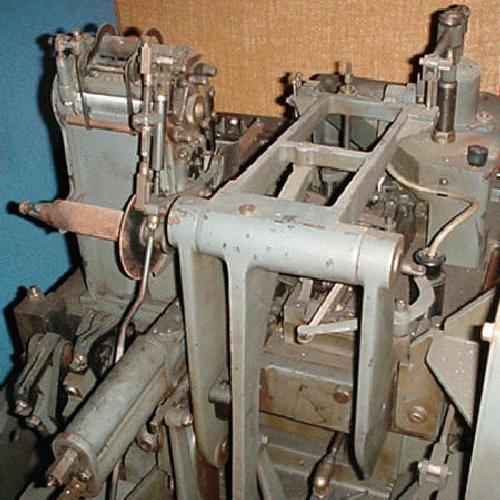 The Monophoto Typesetter.
This short-lived technology was a transitional adaptation of the Monotype hot-metal composition caster.
The composition caster (well represented in the Museum's collection) makes individual metal letters, already composed and spaced ready to be proofed and printed. It is controlled by a punched paper tape which is output by a keyboard machine. The keyboard operation is the work of a skilled compositor.
| | |
| --- | --- |
| Monotype Composition Caster | Monotype Keyboard |
When printing from photographic film became possible (using the process of photolithography), printers desired to eliminate the task of setting text as hot metal, printing a single perfect copy and photographing it.
This Monophoto machine, reading the same punched paper tape from the keyboard, produced a high-quality film negative with the characters exposed on it instead of casting metal. Retraining hot-metal operatives for this new system was minimal, so enabling a simpler transition into photolithographic printing.
---
| | |
| --- | --- |
| | Look up printers' measurements, machinery, materials in our Glossary of Typography. Find the glossary on the MUSEUM'S HOME PAGE (link at top of this page). |
---
---
Return to Top