| | | |
| --- | --- | --- |
| Melbourne Museum of Printing | Australia's working and teaching museum of typography and printing located at Footscray, Victoria. Specialising in retention of traditional printing, both the equipment and the knowledge. | |
NOTE: ALL TEXT AND PHOTOGRAPHS ARE COPYRIGHT. All intending users please see our copyright notice page.
---
Enlarged Picture from the Museum's LEAFLET MARCH 2003
WHEN YOU REACH THE BOTTOM OF THIS FILE, YOU CAN CLICK A LINK TO THE NEXT ENLARGEMENT, THEN THE NEXT, FINALLY BACK TO THE FIRST. YOU CAN RETURN FROM ANY ENLARGEMENT BACK TO THE MAIN DOCUMENT OR BACK TO THE DOCUMENT INDEX.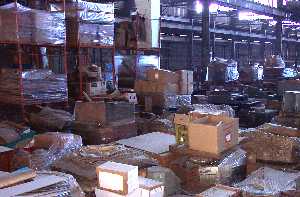 [picture in document]
---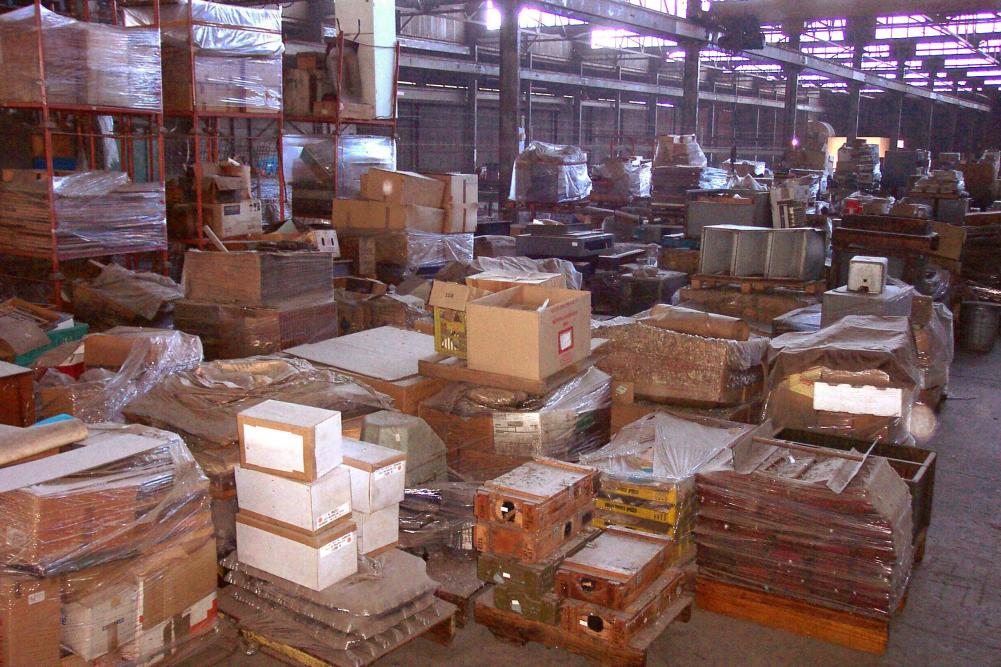 A view of part of one of our three stores. Boxes on pallets contain artefacts and documents relating to the printing industry as well as vital spare parts and materials.
Also visible are numerous items of equipment, some in less-than-perfect condition due to repeated moves, including a process camera, galley racks, typecases, stone tables etc..
Since packing them up and moving in 1999, most of these have not been examined or catalogued due to lack of resources and cramped conditions.
Now we have some of them in a better building, and more volunteers are coming forward, but there is doubt about their future because we don't yet have a sponsor or donor to ensure paying the rent until the Museum's program revenues can cover it.
---
| | |
| --- | --- |
| | Look up printers' measurements, machinery, materials in our Glossary of Typography. Find the glossary on the MUSEUM'S HOME PAGE (link at top of this page). |
---
---
---
Return to Top