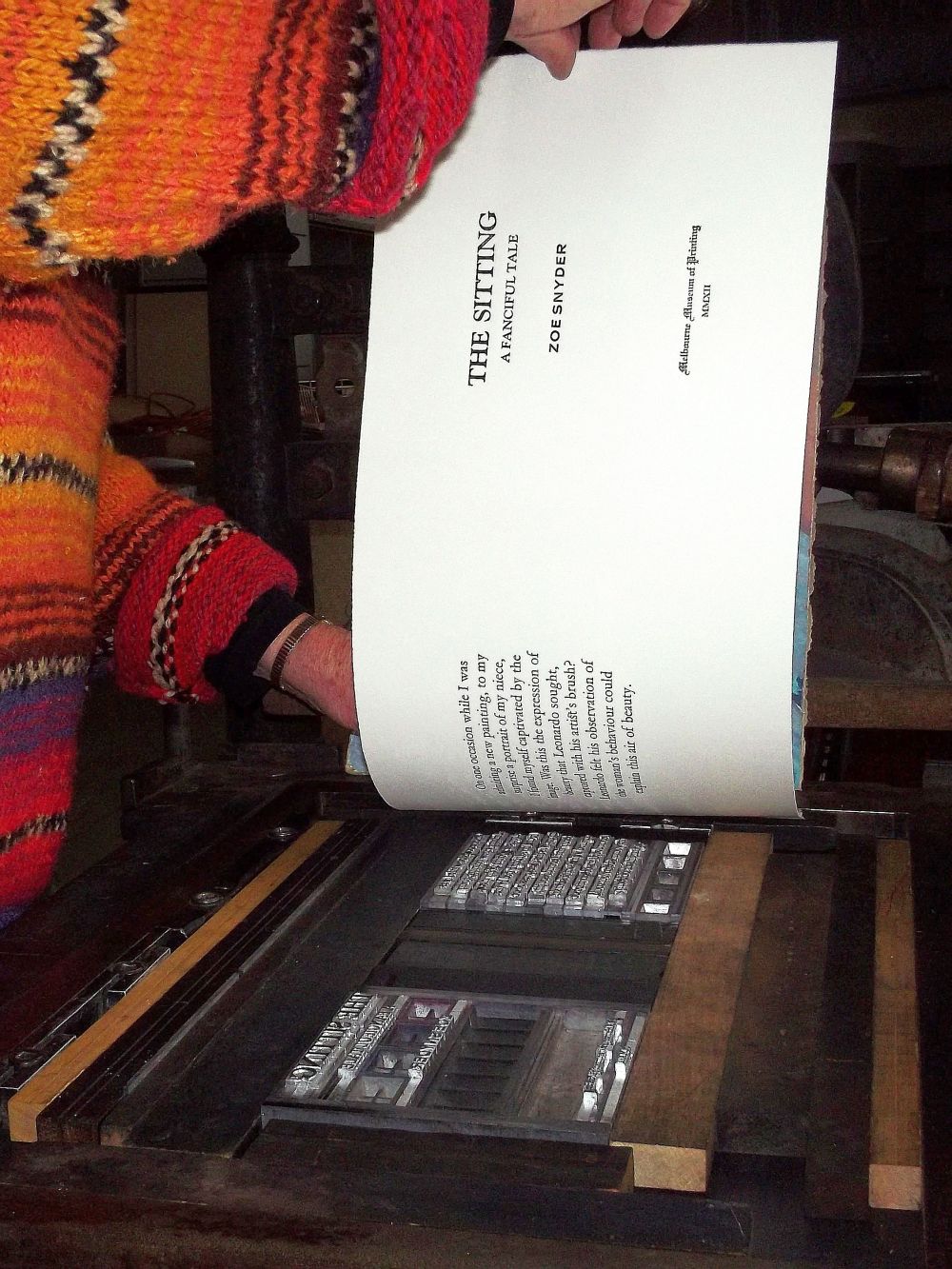 TITLE PAGE. Composed by hand, printed by hand.

---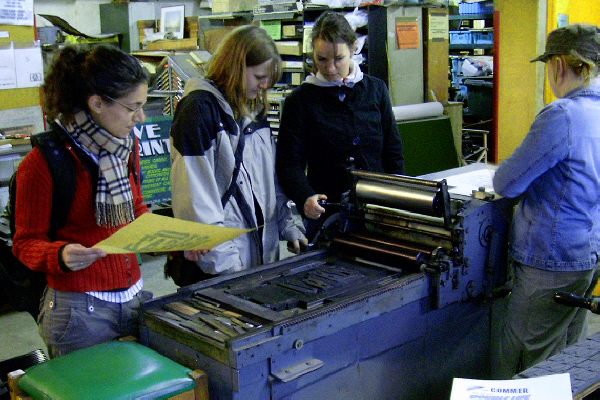 Four ladies from Scotland, discovering a printing press.

---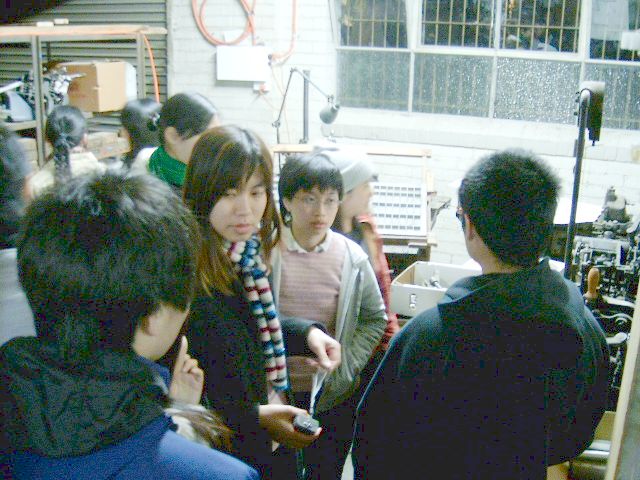 A group of students from a Hong Kong university on an internship program.

---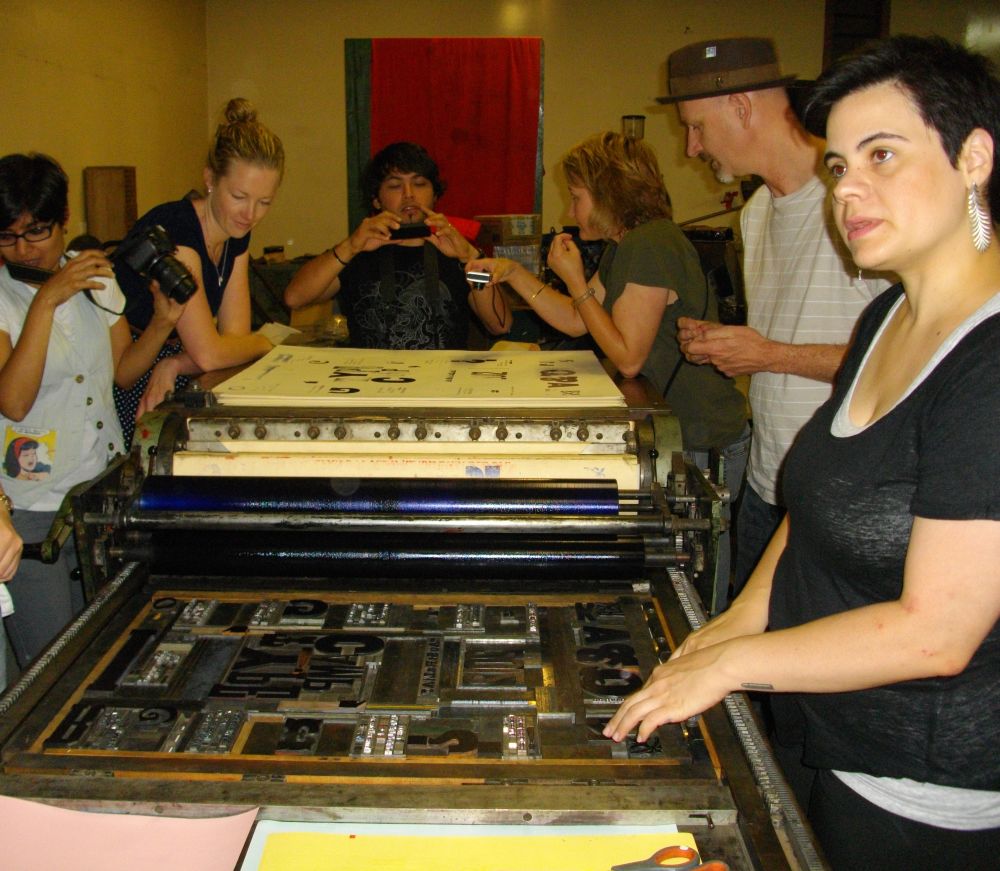 A dozen practitioners from around Australia attended TYPE CAMP MELBOURNE: their instructor, from Brazil, is on the right.

---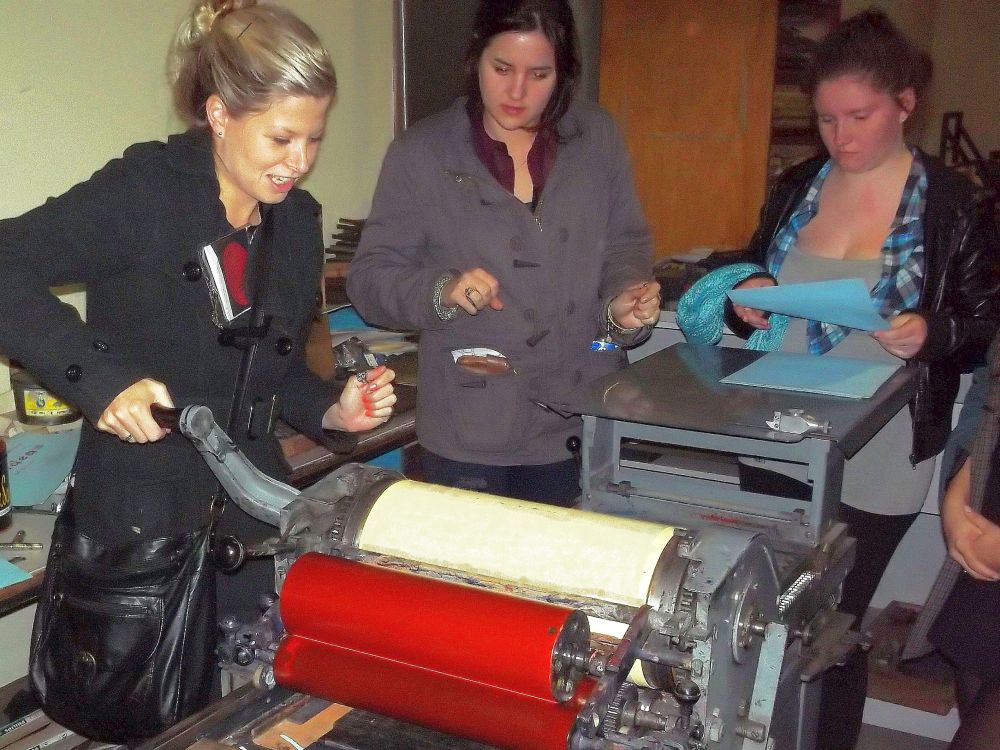 The annual "AG Ideas" convention made a practical excursion to MMOP.

---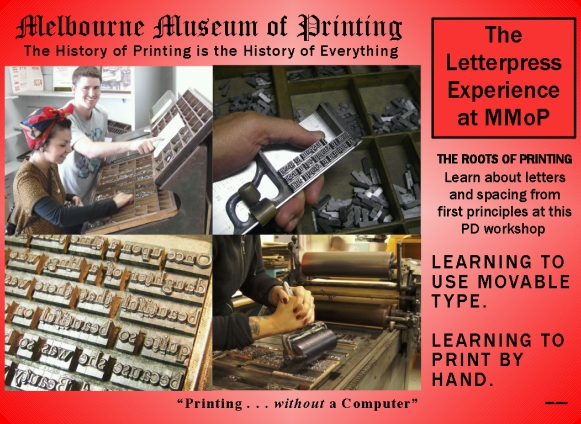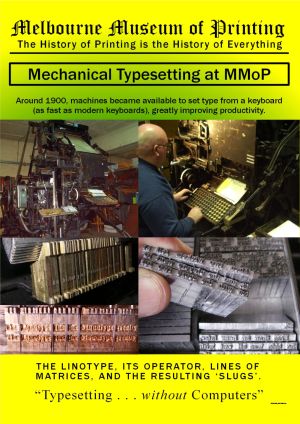 The MMOP wide-format poster series
---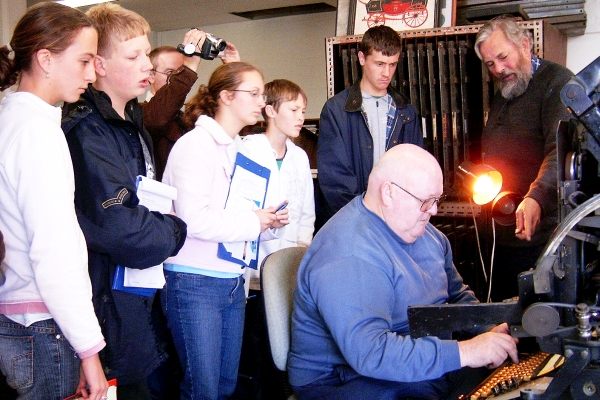 Design Students from a NSW High School attended the Graphic Students' Workshop
---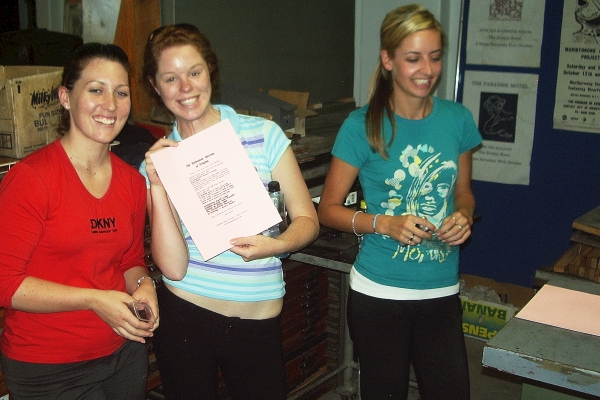 HAPPY WITH THEIR DAY'S WORK
---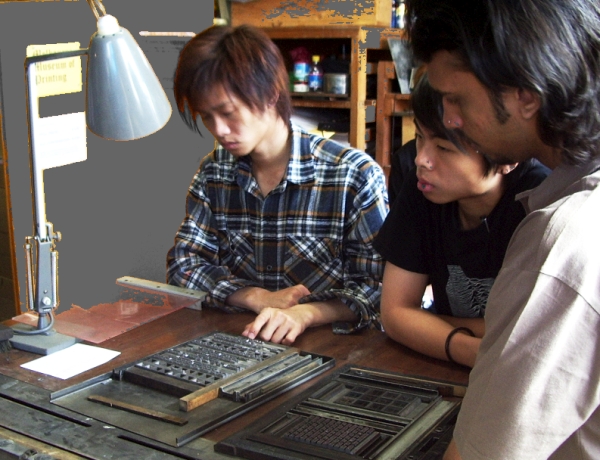 THE FINER POINTS OF PAGE MAKE-UP
---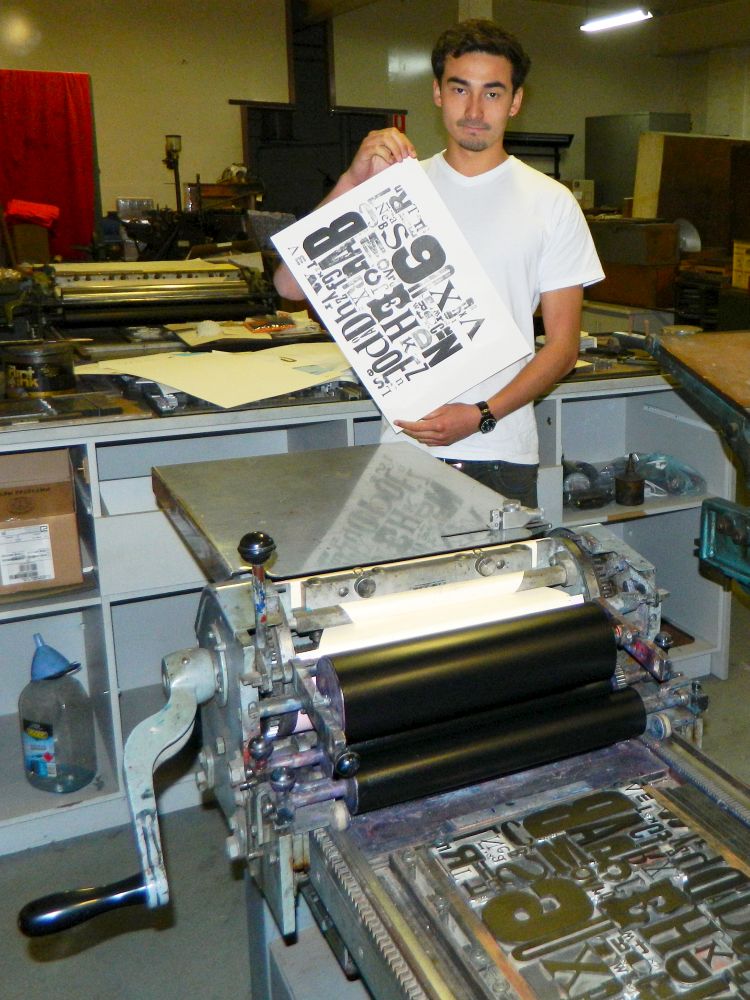 DESIGN STUDENT'S RANDOM POSTER
---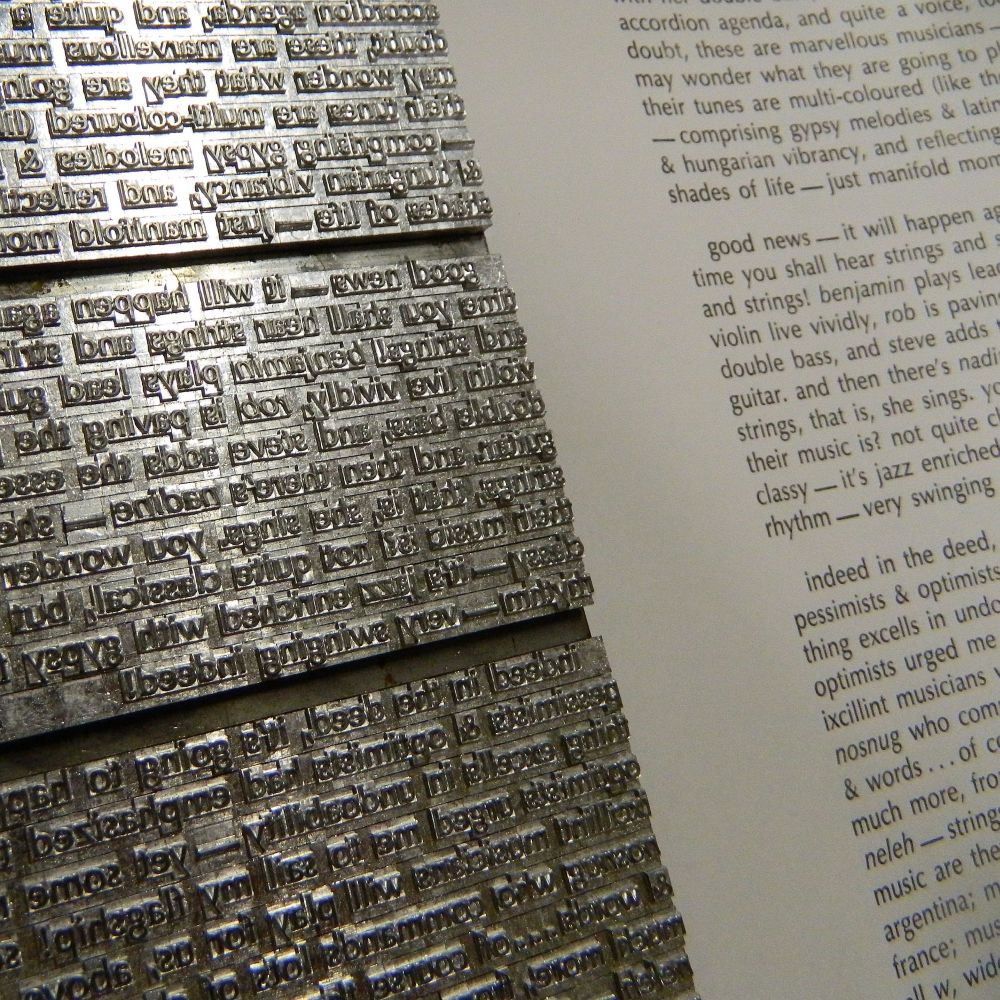 A PAGE OF LINOTYPE SETTING AND ITS PROOF
---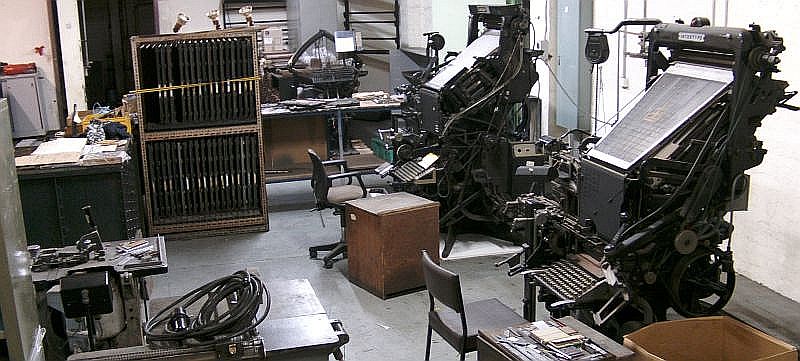 HOT-METAL TYPESETTING MACHINERY: Ludlow Typograph (rear view, at left); Linotype and Intertype (at right)
---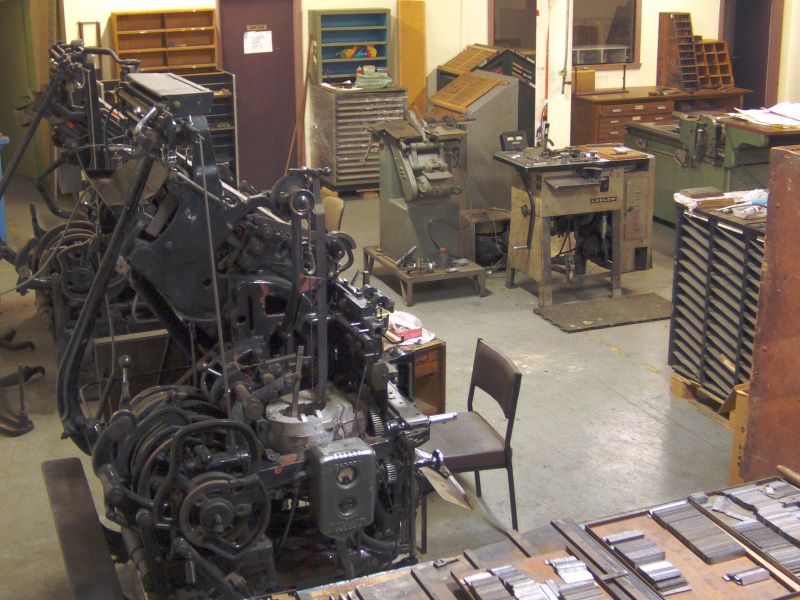 The Linotype (side view, showing melting pot), compositors' saw, and Ludlow Typograph (in background)

MMOP IS A GREAT LOCATION

Click this link to see a few shots of a film crew at work at MMOP. This is not a new experience . . . many scenes of TV or educational video have been filmed at MMOP sites. MMOP has also provided many props for other locations, varying from printing machinery to vintage computers.
---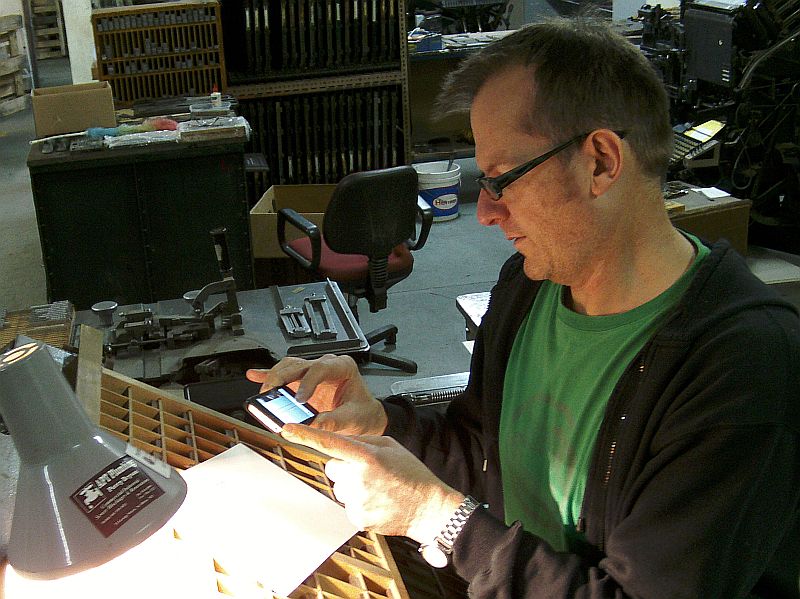 THE ANCIENT AND THE MODERN
---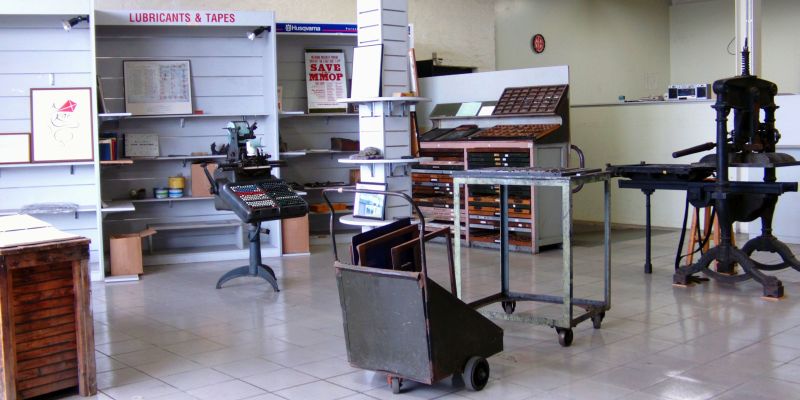 SHOWROOM VIEW 2011
---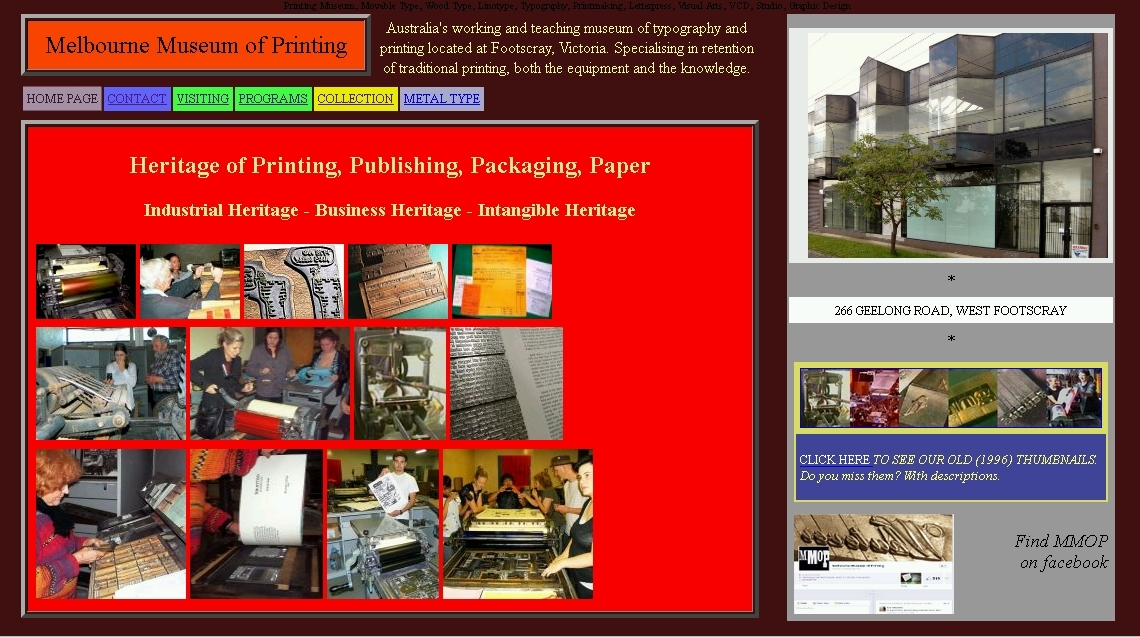 See the HOME PAGE for more: click the thumbnails to enlarge and see detailed explanations.
---
Return to top
Initiated Nov 2015