| | | |
| --- | --- | --- |
| Melbourne Museum of Printing | Australia's working and teaching museum of typography and printing located at Footscray, Victoria. Specialising in retention of traditional printing, both the equipment and the knowledge. | |
NOTE: ALL TEXT AND PHOTOGRAPHS ARE COPYRIGHT. All intending users please see our copyright notice page.
---
Enlarged Picture from the Museum's TYPESETTINGS GALLERY
WHEN YOU REACH THE BOTTOM OF THIS FILE, YOU CAN CLICK A LINK TO THE NEXT ENLARGEMENT, THEN THE NEXT, FINALLY BACK TO THE FIRST. YOU CAN RETURN FROM ANY ENLARGEMENT BACK TO THE MAIN DOCUMENT OR BACK TO THE GALLERY INDEX.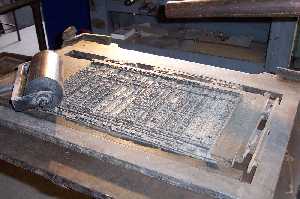 [picture in document]
---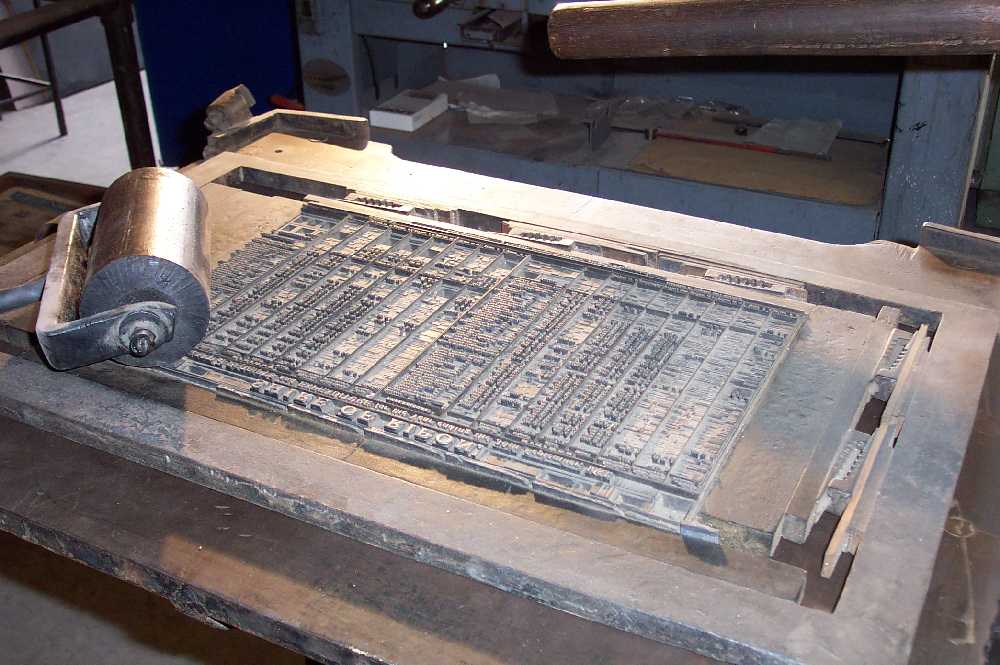 Shire of Ripon, 1953. The local newspaper office at Beaufort prints the Shire's annual reports and statements. In the case of the financial details, it was probably a matter of inserting new figures in the previous year's tabulation. The headings and rules may have had little change over the years. Who knows when this setting was first composed?
The Museum acquired this and other typesettings, blocks, founts and documents when the said printer retired.
The typesetting, locked in its chase, is photographed on the bed of the Museum's Albion press, as if ready to be printed.
---
| | |
| --- | --- |
| | Look up printers' measurements, machinery, materials in our Glossary of Typography. Find the glossary on the MUSEUM'S HOME PAGE (link at top of this page). |
---
---
Return to Top