| | | |
| --- | --- | --- |
| Melbourne Museum of Printing | Australia's working and teaching museum of typography and printing located at Footscray, Victoria. Specialising in retention of traditional printing, both the equipment and the knowledge. | |
NOTE: ALL TEXT AND PHOTOGRAPHS ARE COPYRIGHT. All intending users please see our copyright notice page.
---
Enlarged Picture from the Museum's MAY 2003 PICTORIAL
WHEN YOU REACH THE BOTTOM OF THIS FILE, YOU CAN CLICK A LINK TO THE NEXT ENLARGEMENT, THEN THE NEXT, FINALLY BACK TO THE FIRST. YOU CAN RETURN FROM ANY ENLARGEMENT BACK TO THE MAIN DOCUMENT OR BACK TO THE DOCUMENT INDEX.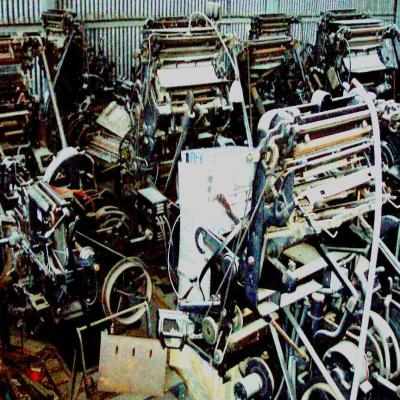 [picture in document]
---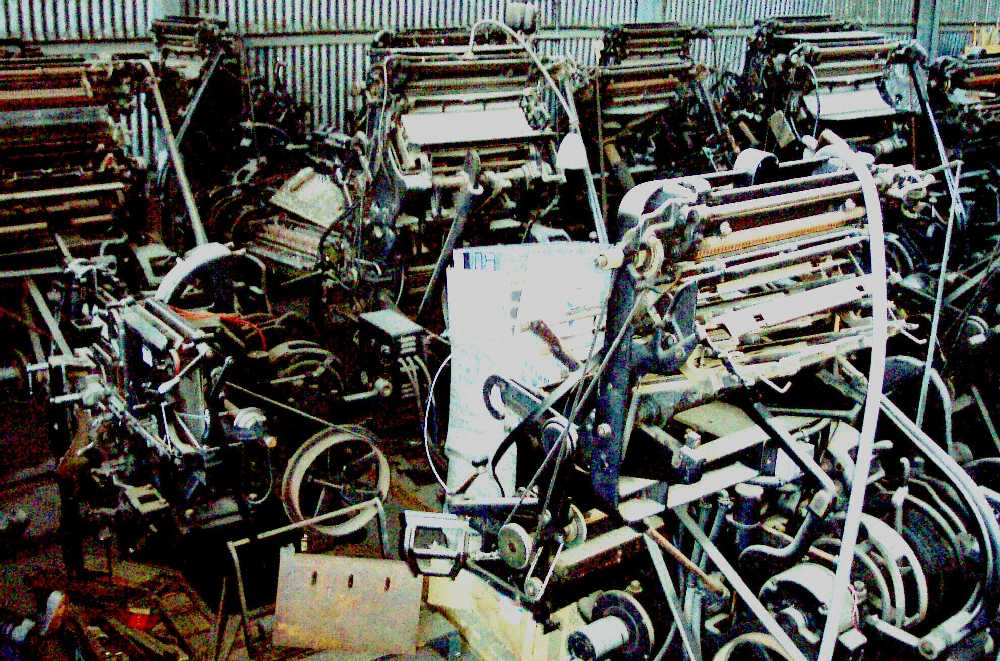 In the Museum proper there is just one Linotype at present. When we are able to increase our floor space, there will be two or three. These will be used for regular work and demonstrations.
In the Museum's collection there are over forty linecasters (this word includes the Linotype and its competitor the Intertype).
Why so many? Because the Museum intends to show the workplace environment of those who operated these fascinating machines, not just how they work. How they were used? What was the atmosphere in a major installation? Many newspaper offices had composing rooms with fifty or more linecasters.
The Museum's proposed re-enactment events will allow former operators and modern-day enthusiasts to come together and operate a large battery of machinery, typesetting and printing a newspaper.
With these machines it will also be possible for film makers to recreate the size and complexity of a newspaper office. It may well be the only such venue in the world.
With most of the Linotypes in our store, and the store in jeopardy of being close and the contents sold for scrap, it is vital to find a way of paying the rental until the Museum can do so from its programs.
Apart from these possible major uses of Linotypes, the Museum would be in a position to provide machines for a second campus, if that ever eventuates. It could also provide machines to other museums if needed. Some machines will probably be cannibalised to provide spare parts or be dissected for the benefit of mechanical training.
---
| | |
| --- | --- |
| | Look up printers' measurements, machinery, materials in our Glossary of Typography. Find the glossary on the MUSEUM'S HOME PAGE (link at top of this page). |
---
---
---
Return to Top