Melbourne Museum of Printing

OUR LIBRARIES
Art Prints and Books
from our Access Studio
Art Prints from our Access Studio
PAGE IN PREPARATION
Works printed by visitors to our studio include:
high art prints
experimental prints
advertising posters for entertainment gigs
limited edition books
wedding invitations
business cards, post cards
---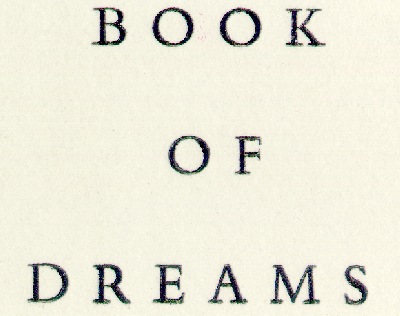 BOOK OF DREAMS

Detail of title page of a small book printed in our Access Studio.
---
GIG POSTERS by Pauline Cady
Snuff Puppets, a group once led by Pauline Cady and Andrew Freer, produced many fine posters in the Museum's Access Studio, using linocuts by Andrew and hand typesetting by Pauline. This is one of them :: more to be shown later.
---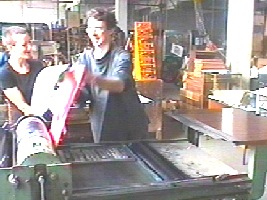 OUR ACCESS STUDIO

Click here to see our pages about the Access Studio and its work.
---
Return to top